Fish Eagle Manor Guest House
A beautiful location in the heart of East London
Welcome to Fish Eagle Manor Guest House
Based in East London, this highly rated Guest House has been in existence for over 20 years.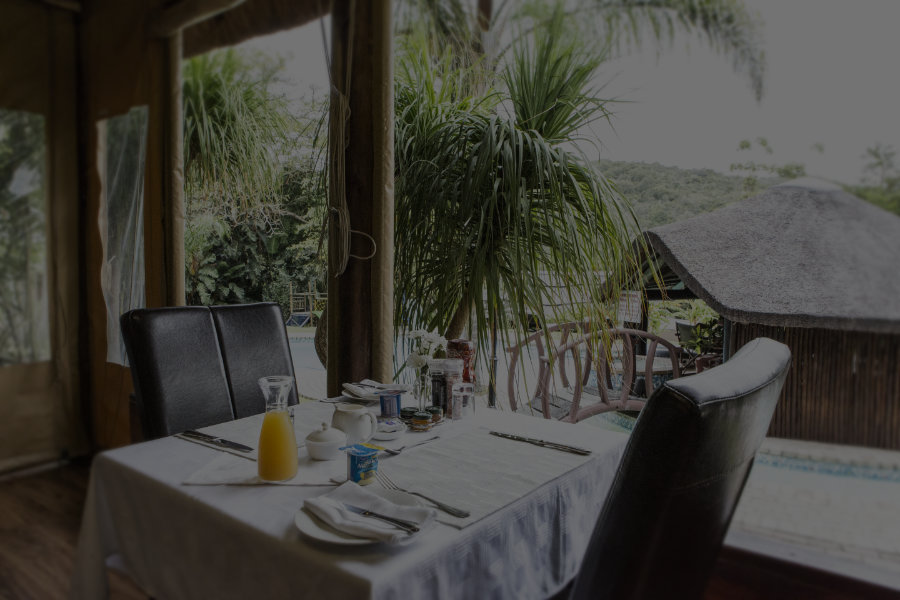 Accommodation
The rooms offer cool, comfortable 18 en suite accommodations for the visitors. A generous, not-to-be-missed, full English breakfast is standard and the wise traveller allows for this in planning his onward journey.
About Fish Eagle Manor
Experience peace and quiet with rolling grass to the river's edge and the sound of the cry of the Fish Eagles.
Ideally situated for stopovers when travelling from Durban and from the Garden Route, offers excellent comfortable accommodation, and a homely atmosphere - a real home away from home. Our green garden and refreshing swimming pool are usually a very welcome change after the journey through the Transkei and Garden Route.
The Guest House is tastefully furnished with some rooms fitted with self-catering facilities. Guests can choose between the Luxury Suite with its own kitchen, dining room table and swimming pool; to the luxury Rondavel units that will give you a true African experience.
Get to know some of your fellow guests and exchange interesting knowledge and discoveries and perhaps make new friends.
Amenities
Beautiful individually designed rooms and suites with lovely features
Escape to Fish Eagle Manor
Choose from one of our individually designed rooms or suites and enjoy your stay, long or short.
Load-Shedding Ready
Something about our load-shedding readiness and capabilities. Something about our load-shedding readiness and capabilities.